Magazine & Newspaper Articles
Wendy Chamberlain's Magazine & Newspaper Articles
WNA Magazine, page 45 (April 2013)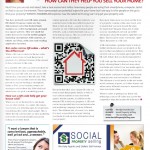 Wendy Chamberlain shares how QR codes can help sell your home.


Wealth Creator Magazine (September 2008)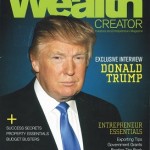 Wendy Chamberlain shares her thoughts on creating wealth with passion.


The Australian Newspaper (July 2008)
Some regions may have hidden property gems, writes Wendy Moore.
Read the article here.

Herald Sun Newspaper, Melbourne (May 2008)

Wendy Chamberlain Focuses on Some Positive Light in the property market.
Read the article here.

Working Women Magazine (March 2008)

Wendy Chamberlain was the 2008 Autumn Cover Girl of Women's Network Australia's quarterly publication Working Women.

The Age Newspaper (March 2008)

Wendy Chamberlain shares what inspired her to make the switch from stressed out Project Manager to full time Property Investor.

Melbourne Leader Community Newspaper (November 2007)
Wendy Chamberlain, founder of Affluencia, has featured in the Real Estate section of almost two dozen Leader Community Newspapers across Melbourne, Australia.
The Leader Community Newspaper group comprises 33 complementary titles covering Melbourne. Delivered to over 1.4 million households and businesses and reaching 1.9 million readers every week, Leader is the largest single market network of community newspapers in Australia.
View the article here
View the article online here
Google+