Already using Social Media? Follow
Social Property Selling
for the latest about new features, tips and tricks when it comes to real estate and social media.
The suburb of Dandenong is situated 30 kilometers southeast of the CBD specifically on the Dandenong Creek at the foothill of the Dandenong Ranges. With a population of 24,919 as of 2011, the area was declared a town in 1852.
By the 20th century, this regional city had its own suburbs and later became a major area for manufacturing and other commercial activity.
The suburb boasts of cultural diversity owing to the presence of numerous migrants. An estimated 67 percent of residents were born overseas such as in Turkey, Albania, India, Afghanistan, Sri Lanka, China and Bosnia.
History
Originally occupied by the Woiwurrung Indigenous Australian tribe, the suburb's name was said to have been taken from Tanjenong, a Woiwurrung word that means loft mountains believed to describe the Dandenong ranges.
Joseph Hawdon was the first European to settle in the area. In 1837, he set up a pastoral run that brought cattle from Sydney. Later on, a police camp and post office were put up in the area.
In 1840, the first bridge over Dandenong Creek was built while the road to Dandenong from Melbourne was established in the late 1850s. The road was referred to as the gateway to Gippsland.
By the 1860s, some 40 houses were already in the suburb accommodating 193 people. By 1875 and onwards, the town recorded more progress.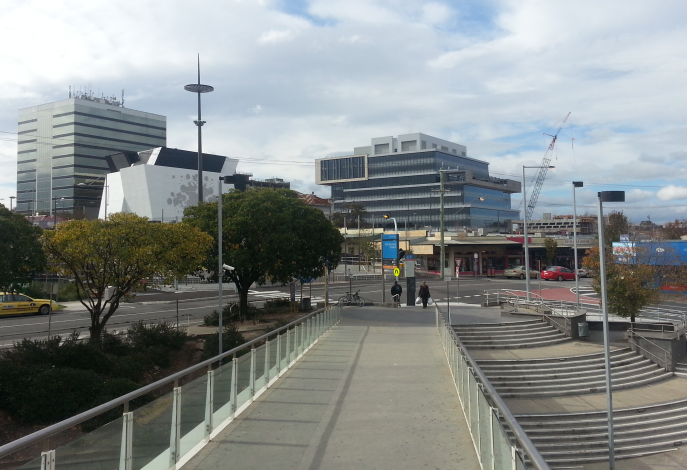 Commercial and Industrial Area
Dandenong has retained its title as a major commercial and industrial area with several shopping facilities such as the Dandenong Plaza shopping center and the Dandenong market. There are also plenty of shops along Lonsdale Street and within the block bounded by the streets of Robinson, Foster and McCrae.
More local shops can be found in the northern section particularly in Outlook Drive, Brady Road and Menzies Avenue. In addition, there's an Afghan Bazaar in the area notably along Thomas Street between Scott and Walker streets while a Little India can be found along Foster Street. Both of these precincts feature grocery shops, fashion retailers and restaurants.
Recreational Facilities
For recreation purposes, Dandenong Park situated on Pultney Street boasts of a playground, the water wheel of Rotary Club, the Stan Prior Soundshell, picnic and barbecue areas and several sporting facilities.
The Dandenong Showgrounds, meanwhile, can be found in the Greaves Reserve in Bennet Street. This area features sporting clubs, picnic areas and pockets of native bushland. More parkland areas are in the eastern section where wetlands, walking and bicycle tracks and picnic areas can be enjoyed.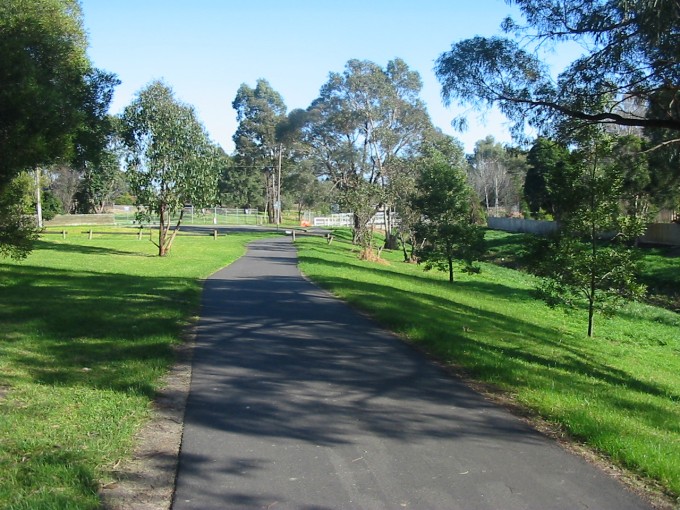 Transportation
The Dandenong suburb is dependent on private vehicles owing to poor public transport. Access to the CBD is via the Monash Freeway, Eastlink and other major arterial roads.
Cycling can be done via the Dandenong Creek Trail which forms part of a cycling network that links to the city trails to nearby Jells Park.
A light rail system is also being proposed as a future transport for the Dandenong area.
Schools
Three public high schools are available in the suburb. They are the Lyndale Secondary College and the Dandenong High School which has two campuses in Dandenong and Cleeland.
Catholic schools are also available such as St John's Regional College and two Catholic primary schools. A specialist school (Emerson School) caters to children with intellectual disabilities.
Found this information useful?
Consider using the buttons below to share on your favourite social network.

By Wendy Chamberlain
Copyright 2015 Social Property Selling
WANT TO USE THIS ARTICLE?
You can as long as you include the following (links must be active):
Social Property Selling is the brainchild of Wendy Chamberlain, a trainer, speaker, International best-selling author and online engagement strategist who combines her online savvy with her passion for real estate to show sellers and real estate agents alike how to achieve a better price when selling a home. To receive your FREE Special Report and how-to articles to expand your real estate toolkit, visit www.SocialPropertySelling.com.
Google+
Tagged as: amenities available for families in Dandenong Victoria, council for Dandenong Victoria, public transport options Dandenong Victoria, recreational options in DandenongVictoria, residential property types in Dandenong Victoria, shopping options for Dandenong Victoria, Social Property Selling, Wendy Chamberlain