Already using Social Media? Follow
Social Property Selling
for the latest about new features, tips and tricks when it comes to real estate and social media.
Fairfield is one of Melbourne's small suburbs close to the Central Business District. Situated six kilometers north-east of the CBD, the area has a population of 5,946 as of 2011.
Fairfield used to be part of the City of Heidelberg back in 1962. Today, it is part of the local government area of the Cities of Darebin and Yarra.
A large part of the area is residential while a small section in the northeast is a light industrial area.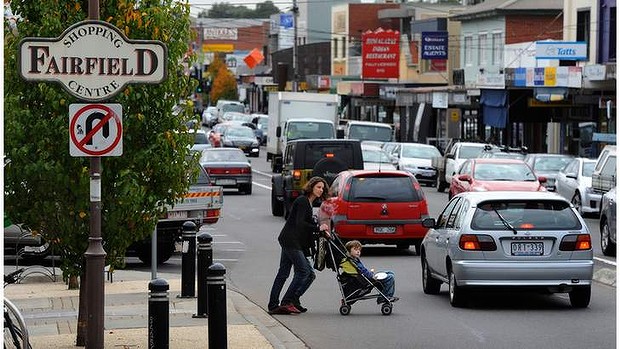 A commercial area is in place specifically on Station Street, considered to be one of the best local shopping strips in Melbourne. This shopping district features 89 businesses including cafes, bars, restaurants, food and wine specialists. A three-storey hotel called Grandview built in 1888 is also in place.
For leisure activities, the suburb is only less than 10 minutes walk or a few minutes bike ride from the parks situated along the Yarra River and Darebin Creek.
Gentrification of Fairfield
Since the 1990s, the suburb of Fairfield has been experiencing much gentrification or a shift to an urban community lifestyle. This has resulted in increasing home prices, a rise in wealthy people living in the area and businesses.
Residents in the area are a mix of varied cultures. Majority or 73 percent are native-born Australian while some 20 percent come from non-English speaking backgrounds such as Greek, Italian, Chinese, Dutch, German and Indian.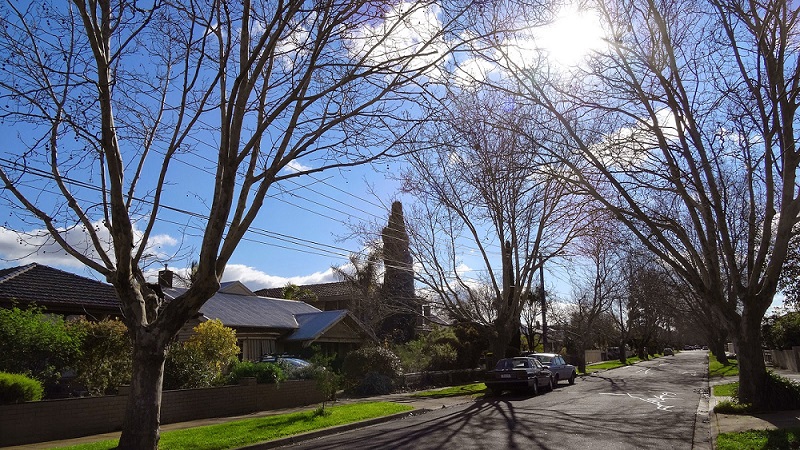 Housing
In terms of housing, there are more flats in the suburb and many houses are usually rented.
On Gillies Street are renovated double-fronted pre-war weatherboards with driveways and landscaped front gardens. There are plenty of single-storey homes dating back to different eras while there are also some new properties and a few apartment blocks.
Schools and Sports Clubs
Fairfield is ideal for families with kids as schools are in the area. These include the Fairfield Primary School, St. Anthony's Primary School and the Melbourne Polytechnic campus which offers courses on visual arts, music, horticulture and jewelry creation. The NMIT or the Northern Melbourne Institute of TAFE is also in Fairfield.
The suburb is also home to various sports clubs such as the Fairfield Cricket Club, Darebin International Sports Centre, Yarra Bend Golf Club and Fairfield Park where the soccer teams Fitzroy City and Yarra Jets play their home matches.
Public Transport
`
Public transportation is available in Fairfield. A railway station is in place on the Hurstbridge line.
Buses also service the suburb. They are the Melbourne bus routes 246, 250, 508, 510, 567 and 609.
Found this information useful?
Consider using the buttons below to share on your favourite social network.

By Wendy Chamberlain
Copyright 2015 Social Property Selling
WANT TO USE THIS ARTICLE?
You can as long as you include the following (links must be active):
Social Property Selling is the brainchild of Wendy Chamberlain, a trainer, speaker, International best-selling author and online engagement strategist who combines her online savvy with her passion for real estate to show sellers and real estate agents alike how to achieve a better price when selling a home. To receive your FREE Special Report and how-to articles to expand your real estate toolkit, visit www.SocialPropertySelling.com.
Google+
Tagged as: amenities available for families in Fairfield West Victoria, council for Fairfield West Victoria, public transport options Fairfield West Victoria, recreational options in Fairfield West Victoria, residentail property types in Fairfield West Victoria, shopping options for Fairfield West Victoria, Social Property Selling, Wendy Chamberlain