Already using Social Media? Follow
Social Property Selling
for the latest about new features, tips and tricks when it comes to real estate and social media.
The suburb of Williamstown is situated 9 kilometers south-west of the CBD. Part of the City of Hobsons Bay government area, it has a population of 13,203 as of 2011.
History
The first to occupy the Williamstorn/Hobsons Bay area were aboriginal people, particularly those belonging to the Yalukit-wilam clan of the Kulin nation. They were part of the six clans that settled along the coast starting from the Werribee River up to Wilsons Promontory.
It was acting-Lieutenant Robbins who became the first European to arrive in the area. Together with his survey party, he explored Point Gellibrand in 1803.
When John Batman and his party came in 1935, they named the place Port Harwood after the captain of one of their ships. Two years after, the area was renamed as William's Town after King William IV by Governor Richard Bourke and Captain William Lonsdale. At that time, Bourke and William felt Point Gellibrand would become a main settlement site.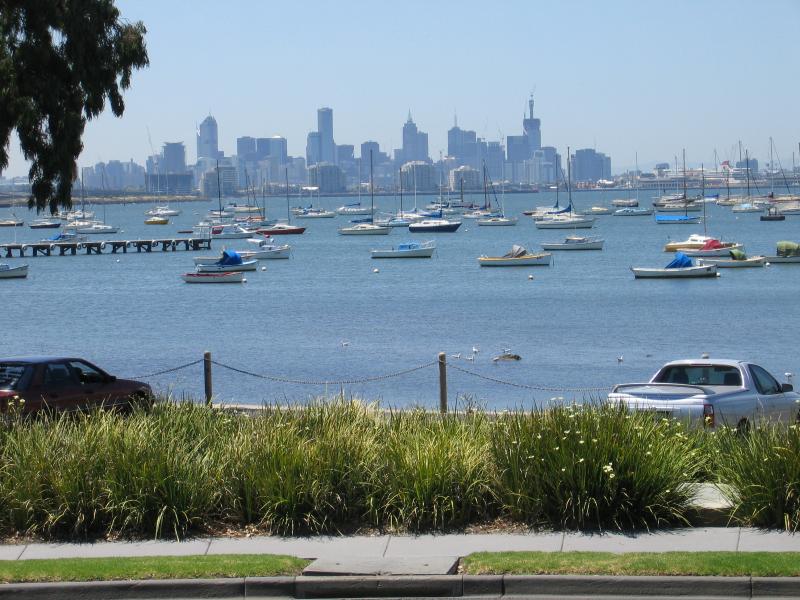 Initially, Williamstown was considered for the capital of then new colony Port Philip. However, Melbourne was later chosen owing to its abundance of fresh water.
By the 1840s, more structures were put up in the area. The first lighthouse was built at Point Gellibrand in 1840 while three hotels were erected a year after.
By 1842, St. Mary's School considered the oldest Catholic educational institution in Victoria was established in a small timber chapel. In 1847, the steamboat pier and customs house were built.
Williamstown became the major cargo port of Victoria by 1870 and a popular maritime village. During this time, piers, slipways, shipwrights and gangs of wharfies were in place. The Customs Department, pilots, Victorian Navy and the Harbour Trust also established their bases in the area.
Through the years, more infrastructures were built in the suburb. These include hotels, theatres, schools, sports clubs such as swimming and yacht clubs, rifle range as well as a variety of residential and commercial buildings.
Present Day
Being close to the bay, many people especially families have been attracted to live in Williamstown with its friendly people and beautiful environment. Restaurants, pubs and yacht clubs are within walking distance while amenities including hospitals, primary and secondary schools are also nearby.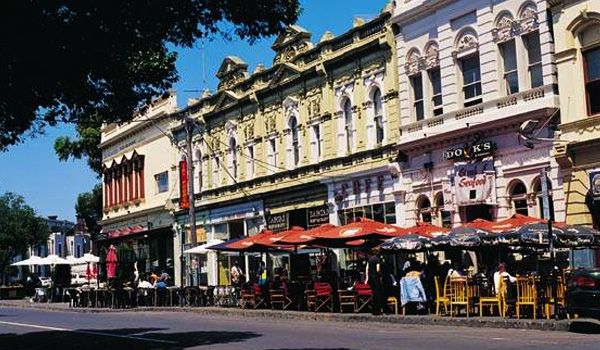 More than half or 66.5 percent of private homes in the suburb are now occupied by families based on the 2006 census. Although 74.6 percent of residents were born in Australia, others came from England, New Zealand, Italy, Greece and Scotland.
Williamstown has also preserved many of its heritage buildings and sites which can be found along Syme Street and Nelson Place. Most of them are associated with the area's maritime history such as the old piers, customs house, boat repair facilities, docks and shipyards as well as hotels, houses and depots.
Families with kids should not have a hard time looking for schools as there are several available in town. These are St. Mary's Primary School, Williamstown Primary School and Williamstown North Primary School, Williamstown High School, Junior High School and Bayside Secondary College.
Several places of worship are also in place.
Accessibility
Williamstown can be reached by car from Melbourne for approximately 15 minutes. Other ways to get there are through a train (30 minutes) via the West Gate Freeway and by ferry (one hour) from the Southgate Arts & Leisure Precinct.
Three railway stations service the suburb, all of which belong to the Williamstown line. These are the North Williamstown, Williamstown Beach and Williamstown railway stations.
Three bus routes also link the area with other nearby suburbs.
Found this information useful?
Consider using the buttons below to share on your favourite social network.

By Wendy Chamberlain
Copyright 2015 Social Property Selling
WANT TO USE THIS ARTICLE?
You can as long as you include the following (links must be active):
Social Property Selling is the brainchild of Wendy Chamberlain, a trainer, speaker, International best-selling author and online engagement strategist who combines her online savvy with her passion for real estate to show sellers and real estate agents alike how to achieve a better price when selling a home. To receive your FREE Special Report and how-to articles to expand your real estate toolkit, visit www.SocialPropertySelling.com.
Google+
Tagged as: amenities available for families in Williamstown Victoria, council for Williamstown Victoria, public transport options Williamstown Victoria, recreational options in Williamstown Victoria, residentail property types in Williamstown Victoria, shopping options for Williamstown Victoria, Social Property Selling, Wendy Chamberlain