Already using Social Media? Follow
Social Property Selling
for the latest about new features, tips and tricks when it comes to real estate and social media.
A home's interior design is a major consideration for many homebuyers and investors. It speaks of the property's character and the homeowner's personality.
Trends in home design change overtime but while people may be curious about them, not everyone will always follow what's new. The reality today is that homeowners always look for ways to increase their property's value in the most cost effective manner.
The decision to change an interior design is normally based on one's needs and personal tastes as well as budget. In the case of those planning to sell their home in the near future, it may also involve predicting the preferences of potential buyers.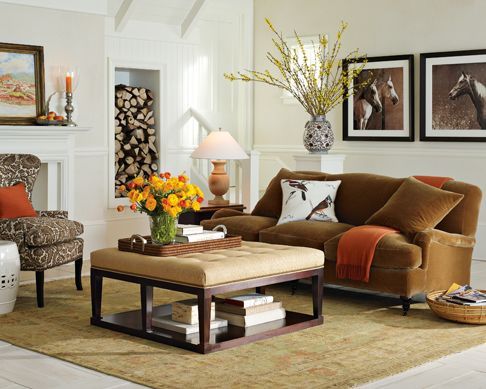 Interior design trends vary from one designer to another and even, from one country to another, although they may agree on many concepts.
For 2015, here are what several well-known interior designers think will be popular for residential properties.
Add Depth With Metal
Brass is out but a mix of metals is a great addition to an interior design. London designer Kelly Hoppen prefers warm metals such as copper and rose gold mixed with the cooler ones such as silver. Brushed or satin nickel hardware is also recommended.
Designer Jamie Bush from Los Angeles agrees with the concept saying he no longer wants to match a metal finish in one room.
For her part, New York designer Thom Filicia opts for a strategic and layered mix of gold, silver and black metals.
Trends expert Kirsteen Phelan of Australia shared the same view saying gold and bronze finishes are also taking centre stage. They can be incorporated in the room's existing colour scheme, she said.
According to the experts, gold works best if mixed and matched. It can also be used as accents such as in frames, drawers and cushion covers.
Smoky Glass Creates Intrigue
Homeowners who like to use glass should go for the smoked type. Los Angeles designer Kelly Wearstler points out the smokiness gives the space a sense of mystery and intrigue, unlike what is usually achieved with clear glass.
Blue Is The Hue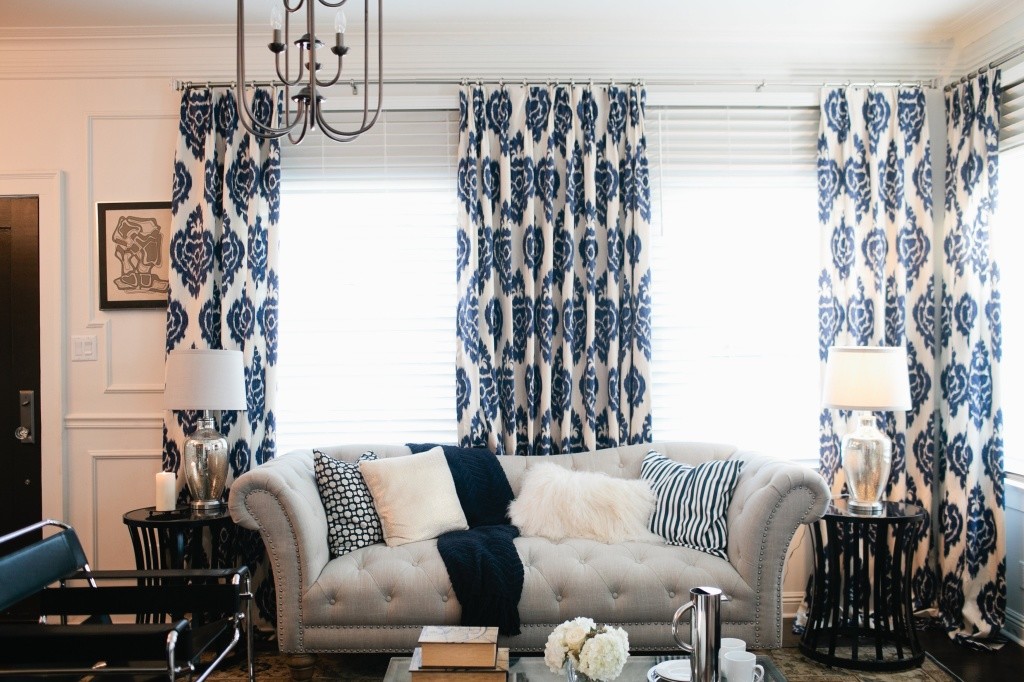 Those thinking about what color to use should consider navy blue. This hue, particularly in dark navy, is a growing trend in Paris as confirmed by Stephahie Coutas from Paris. She said dark navy can be combined with white marble and mother of pearl.
Designer Sasha Emerson from Los Angeles agrees, saying that navy blue is a versatile color and can blend well with other hues including pink, cream, gray coral and sage.
In-house interior stylist Prue Lovejoy of Australia's Home HQ echoed the same opinion and said that indigo blue to deep navy will be seen not only in bed linens and cushions but also in sofas and headboards.
Prue also noted that blue is perfect for Australian homes considering the outdoor lifestyle of Aussies. It blends beautifully with so many colours.
Other colours worth using are soft muted pinks, smoky shades of grey and other pastels which depict Australians' love of nature.
Style With A Tile
Tiles have also evolved thanks to the popularity of indoor and outdoor living. Colorful tiles are in, according to designer David John Dick of Los Angeles who pointed out that they combine both graphic and interior design.
For Connecticut designer Sam Allen, patterned tiles are a real image booster. Tiles with unique ethnic designs, in particular, evoke a well-traveled character, he added.
Balance Is Key
Striking a balance or symmetry in any room is one important aspect that designers and homeowners should not take for granted, said Interior Designer Isla Schmidt. She clarified, though, that balance does not mean everything should have to match.
Instead of matching pairs of things, people should try something different. As an example, while it's okay to have two matching side tables in the bedroom or living room, the objects you put on top should not be the same. You can have a lamp on one side and different things on the other table to make it more interesting.
These interior design trends are great for homes and the apartments of young professionals and families who prefer a vibrant lifestyle near or within the city center.
In Melbourne, well regarded developer Caydon offer stylish design themes that keep pace with what buyers are looking for today. Caydon ensures it provides affordable yet top quality off-the-plan apartments in inner Melbourne hot spots to its target market, in every residential property development it undertakes.
Found this information useful?
Consider using the buttons below to share on your favourite social network.

By Wendy Chamberlain
Copyright 2015 Social Property Selling
WANT TO USE THIS ARTICLE?
You can as long as you include the following (links must be active):
Social Property Selling is the brainchild of Wendy Chamberlain, a trainer, speaker, International best-selling author and online engagement strategist who combines her online savvy with her passion for real estate to show sellers and real estate agents alike how to achieve a better price when selling a home. To receive your FREE Special Report and how-to articles to expand your real estate toolkit, visit www.SocialPropertySelling.com.
Google+
Tagged as: balance in interior design, interior design trends, interior design trends for 2015, mix of metals, navy blue is in, Social Property Selling, Wendy Chamberlain