Already using Social Media? Follow
Social Property Selling
for the latest about new features, tips and tricks when it comes to real estate and social media.
Investing in property is a worthwhile activity that even young people can do today. But it's not easy as what other people would like to think.
It takes patience, resourcefulness, careful planning and research in order to find the right property at the right location and purchase it at the right price. These acts alone can already save you from wasting your hard-earned money and enjoying the fruits of your investment for the long term.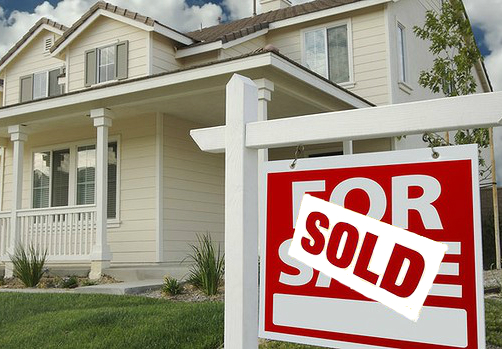 Here are other steps you need to take to succeed in property investment.
Educate Yourself
Learning about the property market is a must if you want to be involved in buying and selling real estate. Apart from researching information on the internet, you can also make personal visits to areas you would like to invest in. Get in touch with the locals there, real estate agents and property managers and ask them about amenities, vacancy rates and home values.
You also need to attend open homes and auctions to get first hand information about property prices and the types of homes that sell in your preferred areas. Make sure that you buy a property in a high-performing area where growth will be consistent moving forward.
Manage Cash Flow
Proper management of your funds is also a must. Being a first time investor, you need to be careful about how you spend your money and manage your income.
If you want to rent out your investment property, how are you going to cope with interest rates and when you can't find tenants. Determine the possible income you could generate and foresee expenses ahead of time. Consider long vacancy periods, unexpected maintenance costs, upgrades and higher insurance premiums.
Think Long Term
When you're preparing to invest in property, you have to think for the long term. Plan and decide what you're going to do with it. Are you going to renovate it or resell it straight away?
If you want to renovate it, determine where you're going to get funds and how much you are willing to spend for such home makeover.
Additionally, you have to consider your target market even before the renovation starts. Are you targeting young couples, a growing family or retirees?
Get Financial Advice
In terms of finances, get advice from a professional mortgage broker to save you time, money and effort. This is very important in helping you find the right finance option for your investment property.
Things you will have to take into account are your financial capacity to obtain a mortgage loan, repayment amounts and stamp duty costs.
Found this information useful?
Consider using the buttons below to share on your favourite social network.

By Wendy Chamberlain
Copyright 2015 Social Property Selling
WANT TO USE THIS ARTICLE?
You can as long as you include the following (links must be active):
Social Property Selling is the brainchild of Wendy Chamberlain, a trainer, speaker, International best-selling author and online engagement strategist who combines her online savvy with her passion for real estate to show sellers and real estate agents alike how to achieve a better price when selling a home. To receive your FREE Special Report and how-to articles to expand your real estate toolkit, visit www.SocialPropertySelling.com.
Google+
Tagged as: buying a property for the first time, Investing in property, Social Property Selling, tips for first home investors, tips when buying a property for the first time, Wendy Chamberlain, worthwhile activity