Already using Social Media? Follow
Social Property Selling
for the latest about new features, tips and tricks when it comes to real estate and social media.
In a highly anticipated move, the Reserve Bank of Australia has cut interest rates to its historical low of 2.25 percent. This is the first time that RBA lowered interest rates since August 2013 and the lowest rate, so far, in 25 years.
RBA Governor Glenn Stevens said their decision was prompted by several factors. These include the weakening dollar, higher unemployment, forecast of low growth rates for Australia and falling prices of commodities.
Treasurer Joe Hockey welcomed the move saying it will be beneficial for both Australian businesses and households and will surely boost business and consumer confidence. He added that with a drop in petrol prices earlier, Australians in total had received a three-quarter of one percent cut in interest rates.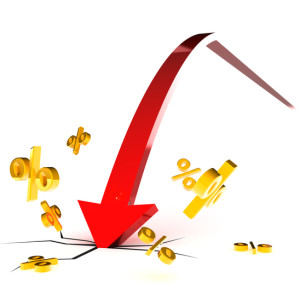 With this development, market predictors are foreseeing mortgages to go down thereby benefiting Australian homeowners who are now more conscious about paying off debt rather than splurge. ANZ Bank chief economist Warren Hogan revealed the number of people paying back their mortgages more than the minimum amount required is also at a record level. This was echoed by the Commonwealth Bank.
Banks are also expected to pass on the rate cut straight away among all its credit products and not just on home loans. Lenders are foreseen to lower rates on their both their fixed rate and variable rate home loans. The variable mortgage rate is predicted to drop to 5.7 percent and the discounted variable rates to 4.85 percent.
Monthly savings for mortgage holders expected from this rate cut range from $50 to $120. For a loan of $300,000, a mortgage owner will be able to save $50 and $120 for a loan of $800,000.
Homeowners, on their part, are relieved over this latest rate cut saying their life is easier now as they are able to pay their debts and enjoy lower petrol and other commodity prices at the same time.
Economists, however, warn that another rate cut could result in a housing bubble. This is especially true as house prices were noted to be higher at the start of the year.
Found this information useful?
Consider using the buttons below to share on your favourite social network.

By Wendy Chamberlain
Copyright 2015 Social Property Selling
WANT TO USE THIS ARTICLE?
You can as long as you include the following (links must be active):
Social Property Selling is the brainchild of Wendy Chamberlain, a trainer, speaker, International best-selling author and online engagement strategist who combines her online savvy with her passion for real estate to show sellers and real estate agents alike how to achieve a better price when selling a home. To receive your FREE Special Report and how-to articles to expand your real estate toolkit, visit www.SocialPropertySelling.com.
Google+
Tagged as: interest rate lowered to 2.25 percent, monthly savings for mortgage holders, new interest rate cut, rate cut benefits businesses and households, RBA cuts interest rate to record low, Social Property Selling, Wendy Chamberlain