Already using Social Media? Follow
Social Property Selling
for the latest about new features, tips and tricks when it comes to real estate and social media.
Interest rates remain at their present levels and are expected to remain that way until the end of the year. The Reserve Bank of Australia (RBA), in their official meeting today, decided to keep the cash rate steady at 2.50 percent – a decision that was already expected by many sectors.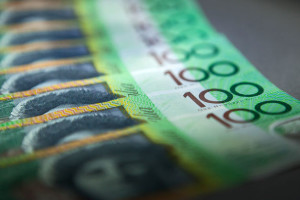 The decision is said to benefit a third of Australian households that are still paying their mortgage. It is also seen as an advantage to Australian consumers who can benefit from a competitive home loan at this time. Fixed rate loans offering incredible rates are available right now providing an opportunity to save on home loans.
With this latest announcement on interest rates, the issue regarding a housing bubble appears to have cleared. This is after a leading data house has confirmed the peak performance and cooling down of the Australian housing market. The national price average has dropped by 1.9 percent in the last quarter.
Meanwhile, most economists are hopeful the next interest rate review will result in an increase in rates.
Last April, the RBA announced the same 2.50 percent rate and an overall policy of stability. RBA Governor Glenn Stevens even said the steady rate would support housing demand and help fuel growth in the property market.
Found this information useful?
Consider using the buttons below to share on your favourite social network.

By Wendy Chamberlain
Copyright 2014 Social Property Selling
WANT TO USE THIS ARTICLE?
You can as long as you include the following (links must be active):
Social Property Selling is the brainchild of Wendy Chamberlain, a trainer, speaker, International best-selling author and online engagement strategist who combines her online savvy with her passion for real estate to show sellers and real estate agents alike how to achieve a better price when selling a home. To receive your FREE Special Report and how-to articles to expand your real estate toolkit, visit www.SocialPropertySelling.com.
Google+
Tagged as: cash rate remains steady, interest rate remains at 2.5 percent, policy of stability, RBA, RBA announces decision to maintain cash rate at present level