Already using Social Media? Follow
Social Property Selling
for the latest about new features, tips and tricks when it comes to real estate and social media.
Australians love to have pets in their homes. In fact, Australia has one of the world's highest rates of pet ownership with 36 percent of households owning a dog and 23 percent owning a cat.
A study by the Animal Health Alliance showed 63 percent of Australian households own pets with most of them owning dogs and cats. It is estimated that the country currently has 33 million pets.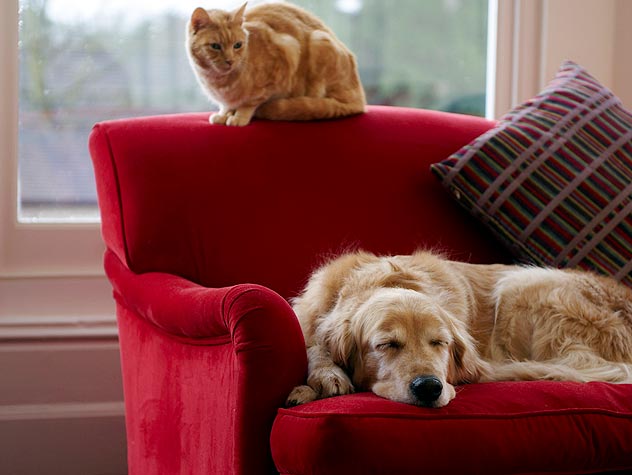 With this reality, the demand for homes including apartments and strata properties that allow pets has been growing in recent years. A 2011 survey found that more than 60 percent of tenants choose a rental property that is pet-friendly. This is regardless if they own a pet or not at the time they're house hunting.
Unfortunately, not all rental properties permit tenants to own pets. In Australia, less than 10 percent of rental properties claim to be pet friendly.
There's increased awareness, however, on the part of developers and investors with regards to this increasing demand for apartments that allow pets. Experts are also seeing a rise of this trend particularly among the elderly who may be widowed or separated and are seeking the companionship of animals.
Benefits of Owning Pets
Having pets in the home brings a lot of benefits to people regardless of their status. Pets contribute to creating healthy neighbourhoods and they give people a sense of community. Additionally, they encourage interaction between neighbours.
Raising pets also teach children responsibility in caring for animals and it gives people the opportunity to be kind. All this then can lead to achieving personal happiness that often results from the expression of kindness.
The Petcare Information and Advisory Service (PIAS) also revealed that pet owners normally have lower blood pressure, better mental health and a satisfying home life. Additionally, communities where pets exist have lower crime rates and are often perceived as a friendly area.
Found this article useful?
Consider using the buttons below to share on your favourite social network.

By Wendy Chamberlain
Copyright 2014 Social Property Selling
WANT TO USE THIS ARTICLE?
You can as long as you include the following (links must be active):
Social Property Selling is the brainchild of Wendy Chamberlain, a trainer, speaker, International best-selling author and online engagement strategist who combines her online savvy with her passion for real estate to show sellers and real estate agents alike how to achieve a better price when selling a home. To receive your FREE Special Report and how-to articles to expand your real estate toolkit, visit www.SocialPropertySelling.com.
Google+
Tagged as: Australia has one of the world's highest rates of pet ownership, pet ownership in Australia, pet-friendly apartments, rise in tenant demand for pet friendly houses, Social Property Selling, Wendy Chamberlain