Already using Social Media? Follow
Social Property Selling
for the latest about new features, tips and tricks when it comes to real estate and social media.
Many people wanting to rent a home as well as existing tenants find it a challenge to raise a pet in an apartment. Most often, they cannot find a rental unit that will accept pets.
This might not be the case any more as a recent Consumer Insights Report on Tenants and Sharers have found that eight out of 10 landlords are open to accepting pets. But this comes with certain conditions and it often involves paying a higher rent for renters.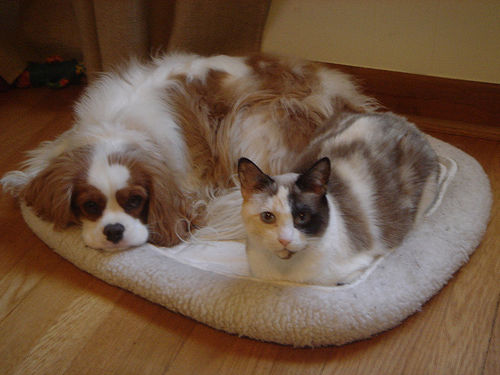 The researchers pointed out that if only tenants take the effort of reaching out to their potential landlords and negotiate, they could raise their beloved pets in their new apartment. Arthur Charlaftis, head of realestate.com.au's sales and operations, said many people assume the landlord or property manager will automatically disallow pets. He further explained that just because a rental unit is not marketed as pet friendly does not necessarily mean it won't allow tenants to bring their cat or dog.
Charlaftis encouraged renters to simply make an effort and politely request the landlord allow them to raise a pet. He said landlords and property managers are flexible when it comes to this as long as the tenants are responsible and most importantly, they are willing to pay an extra amount to their monthly rental fee.
Helpful Tips
Here are some useful tips you can follow when approaching a landlord regarding bringing a pet.
A good idea is to offer to pay more rent. This will encourage the landlord to consider your request. But then again, do not be disappointed if the landlord will not accept your pet because sometimes, strata and communal laws may also prohibit the owning of animals in a property.
If you're currently living in an apartment and would like to raise a pet, be sure to consider the space you have. If there isn't much space available, raising a goldfish instead of a dog might be ideal.
If you're still looking for a rental unit, however, always keep your beloved pet in mind. You need to search for a good one that can accommodate you and your animal.
Found this article useful?
Consider using the buttons below to share on your favourite social network.

By Wendy Chamberlain
Copyright 2014 Social Property Selling
WANT TO USE THIS ARTICLE?
You can as long as you include the following (links must be active):
Social Property Selling is the brainchild of Wendy Chamberlain, a trainer, speaker, International best-selling author and online engagement strategist who combines her online savvy with her passion for real estate to show sellers and real estate agents alike how to achieve a better price when selling a home. To receive your FREE Special Report and how-to articles to expand your real estate toolkit, visit www.SocialPropertySelling.com.
Google+
Tagged as: landlords, landlords willing to accept pets, negotiate with landlords for bringing of pets, pet-friendly apartments, property managers, Social Property Selling, Wendy Chamberlain