Already using Social Media? Follow
Social Property Selling
for the latest about new features, tips and tricks when it comes to real estate and social media.
The suburb of Carnegie is situated 12 kilometers south-east of the central business district of Melbourne. It belongs to the local government area of the City of Glen Eira with a population of 16,299 as of 2011 and is ranked 38th among the best suburbs in Melbourne.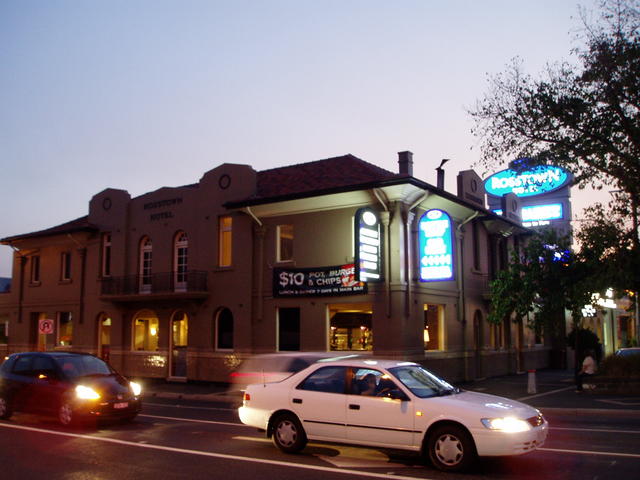 Carnegie was originally named Rosstown. Its former name was taken after William Murray Ross, a well known businessman and property developer who was among the pioneer residents in the area. A local hotel and road were also named after him. Another road was named after his wife Leila while the Grange Road was named after his estate called The Grange.
The new name of the suburb was given in 1909 after philanthropist Andrew Carnegie.
Among the first prominent structures that were built in area were the Carnegie Post Office which opened in September 1911 and the Carnegie Theater which became very popular in the 1930s.
Transportation
The railway to Melbourne that opened in 1879 was also one of the first major infrastructures in Carnegie. Today, the Carnegie Station serves the northern part of the suburb including the Koornang Road shopping district. It also accommodates two train services that go to the Flinders Street station and Pakenham or Cranbourne stations.
Several bus routes (623, 624, 626, 900) and NightRider 980 also service the area.
The tram route, meanwhile, can be found in the southern part of the shopping strip. It serves the southern section of the suburb.
Commercial Area
The suburb's main shopping district is located on Koornang Road. This is between the Dandenong and Neerim Roads.
Residents of Carnegie need not go any farther to enjoy dining out and grocery shopping. Restaurants and supermarkets are in place on Koornang Road. The offer international food items such as Thai, Chinese, Japanese, Indian, Greek, Italian, Korean, Malaysian and Russian. The Rosstown Hotel as well as showrooms and homemaker shops can also be found in this commercial strip.
Housing
With regards to housing, many homes (39 percent) in the suburb are rented and there are more flats compared to houses.
The median price for houses in Carnegie ranks 83rd among Victoria's 799 suburbs while the median rent for homes is ranked 103rd.
Found this article useful?
Consider using the buttons below to share on your favourite social network.

By Wendy Chamberlain
Copyright 2014 Social Property Selling
WANT TO USE THIS ARTICLE?
You can as long as you include the following (links must be active):
Social Property Selling is the brainchild of Wendy Chamberlain, a trainer, speaker, International best-selling author and online engagement strategist who combines her online savvy with her passion for real estate to show sellers and real estate agents alike how to achieve a better price when selling a home. To receive your FREE Special Report and how-to articles to expand your real estate toolkit, visit www.SocialPropertySelling.com.
Google+
Tagged as: amenities available for families in Carnegie Victoria, auction clearance rates for Carnegie Victoria suburb, council for Carnegie Victoria, dwelling structure for Carnegie Victoria, median house price for Carnegie Victoria, median unit price for Carnegie victoria, population for Carnegie, public transport options for Carnegie Victoria, recreational options in Carnegie, shopping options for Carnegie Victoria