Already using Social Media? Follow
Social Property Selling
for the latest about new features, tips and tricks when it comes to real estate and social media.
The Melbourne property market continues to experience strong growth with an RP Data report at the start of 2014 showing interest rates remaining at a record low. The Reserve Bank of Australia has again chosen to keep the cash rate on hold this week at 2.5 percent.
For January alone, Melbourne recorded a 3.2 percent gain compared to only 0.8 percent for Sydney.
Over the past year ending in January 2014, home values in Melbourne and Sydney recorded 11.9 percent and 13.4 percent gains respectively.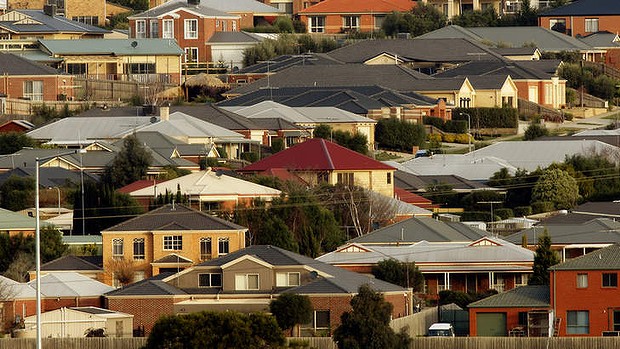 In the last quarter of 2013, higher sales of properties via auctions were noted while houses sold by private sale experienced stronger price growth.
Housing demand by owner-occupiers and investors as we move through 2014 is tipped to remain solid.
Buyers were certainly out in force on the weekend with 1217 auctions on offer and the Melbourne market enjoying a clearance rate of 73 per cent compared to 73 percent last weekend and 68 percent on this weekend last year.
A classic Californian Bungalow auctioned by Noel Kenny of Brad Teal Real Estate attracted a strong crowd, including a gent who was born in the home in 1928.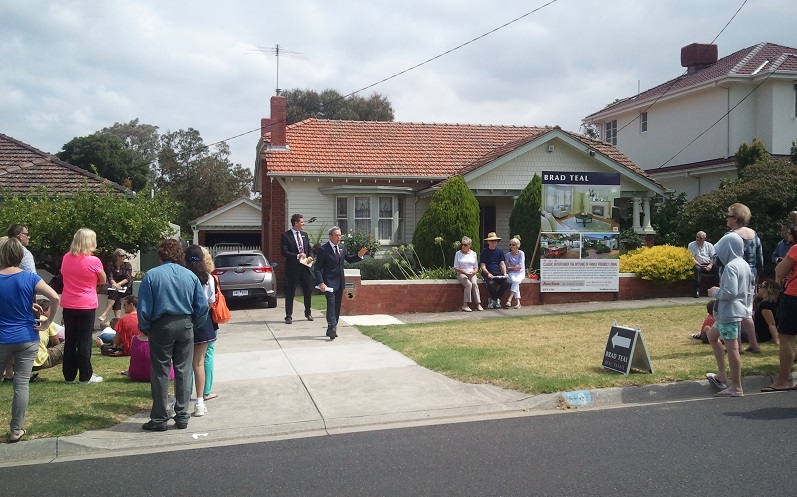 The happy new owners are a young couple who plan to renovate and extend the property.
Stuart Mitchell from Brad Teal Real Estate Essendon agrees the Melbourne market is doing well. "We're seeing really good numbers at auctions and there certainly is strong buyer interest in the market place right now".
Rismark chief executive Ben Skilbeck has cited strong population growth, increasing demand for housing credit and positive consumer sentiment as reasons for home prices to remain steady and not go down in the near term.
However, The Real Estate Institute of Victoria (REIV) is forecasting lower growth in the coming months primarily due to the unemployment rate in Victoria which could adversely affect consumer sentiment.
Overall, the housing market is in very strong shape, according to Barclays Chief Economist Kieran Davies. He said that activity has picked up and house prices are doing well. The only weak area, he pointed out, is when it comes to renovation to existing residential properties. Low mortage rates and strong population growth driven by immigration, Davis believes, will continue to support the expanding market.
Found this article useful?
Consider using the buttons below to share on your favourite social network.

By Wendy Chamberlain
Copyright 2014 Social Property Selling
WANT TO USE THIS ARTICLE?
You can as long as you include the following (links must be active):
Social Property Selling is the brainchild of Wendy Chamberlain, a trainer, speaker, International best-selling author and online engagement strategist who combines her online savvy with her passion for real estate to show sellers and real estate agents alike how to achieve a better price when selling a home. To receive your FREE Special Report and how-to articles to expand your real estate toolkit, visit www.SocialPropertySelling.com.
Google+
Tagged as: high sales of properties via auctions, housing demand foreseen to remain solid, interest rates at a record low, Melbourne property market, Melbourne recorded high gains in home values, Social Property Selling, strong growth for the Melbourne property market, Wendy Chamberlain