Already using Social Media? Follow
Social Property Selling
for the latest about new features, tips and tricks when it comes to real estate and social media.
Yarraville is a suburb of Melbourne, Victoria, 8 kilometres north-east of Melbourne's Central Business District and is part of the local government area of City of Maribyrnong. As of 2011, it had a population of 13,747.
Although in close proximity to the CBD, the suburb of Yarraville is a preserved area that promotes a more relaxed lifestyle.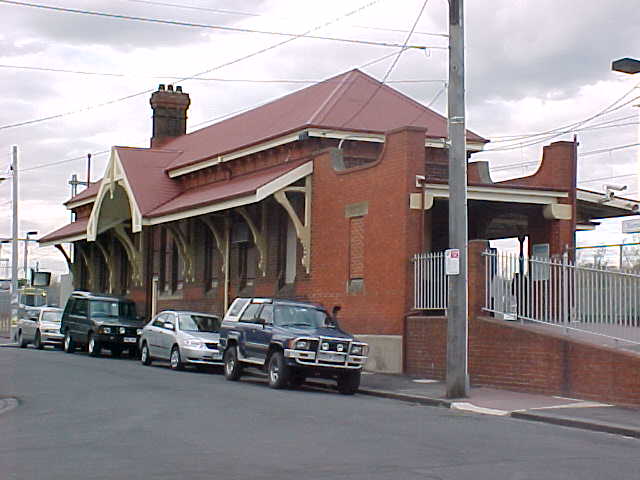 Residents here include maturing couples and families, maturing and established inividuals as well as established couples and families, according to RealEstate.com.au.
Some attractions to enjoy in the area are the Yarraville Oval, the Gardens, C.J. Cruickshank Park, Stony Creek and the Yarraville Village shopping strip. The shops here are housed in Edwardian and Victorian buildings and they range from the boutiques, gift shops, bookstores as well as cafes and restaurants.
In terms of education, Yarraville is still campaigning for the establishment of high school in the community. Currently, only primary schools are in place such as that of the St. Augustine's, Kingsville, Wembley and Yarraville West.
Housing in the area varies. It includes semi-detached, terrace houses, flats, units and apartments. Reports show there is a high demand for residential properties at the moment.
Residential aged care facilities are in place as well to accommodate the seniors who need special care.
Public transport is available via the railway station located on Anderson and Ballarat Streets. Here, one can find historical structures with unique charm and architecture.
To reach Yarraville, one can take the train or a private car. By train, the Werribee line runs from Flinders Street or Southern Cross stations. Travel time takes approximately 20 minutes via the train and 15 minutes via a car using the West Gate Freeway.
Found this information useful?
Consider using the buttons below to share on your favourite social network.

By Wendy Chamberlain
Copyright 2014 Social Property Selling
WANT TO USE THIS ARTICLE?
You can as long as you include the following (links must be active):
Social Property Selling is the brainchild of Wendy Chamberlain, a trainer, speaker, International best-selling author and online engagement strategist who combines her online savvy with her passion for real estate to show sellers and real estate agents alike how to achieve a better price when selling a home. To receive your FREE Special Report and how-to articles to expand your real estate toolkit, visit www.SocialPropertySelling.com.
Google+
Tagged as: amenities available for families in Yarraville Victoria, council for Yarraville Victoria, public transport options North Yarraville Victoria, recreational options in Yarraville, residentail property types in Yarraville Victoria, shopping options for Yarraville Victoria, Social Property Selling, Wendy Chamberlain