Already using Social Media? Follow
Social Property Selling
for the latest about new features, tips and tricks when it comes to real estate and social media.
One suburb of Melbourne near the Central Business District is North Melbourne. Situated just two kilometers north-west of CBD, this suburb has a population of 11,755.
Originally named Hotham after the governor of Victoria Charles Hotham, it used to be a working class area and one of the first Victoria towns to become a municipality. It is most noted for its Victorian architecture, commercial and industrial areas as well as its cosmopolitan people.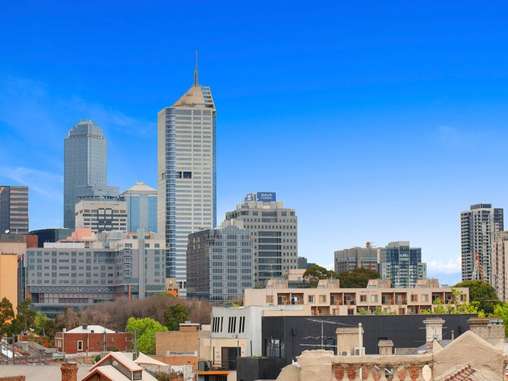 It was in August 1887 when the name Hotham was changed to North Melbourne town. At that time, the town hall and the metropolitan meat market were already in existence. By the 1890s, the tram routes had covered the suburb just walking distance from the Arden Street Oval.
Through the years, the suburb's population increased overcrowding the area. This prompted the proposal to put up government housing development projects which were completed by the 1960s.
Errol Street is the main shopping area of the North Melbourne suburb. Sitauted here as well as in Victoria Street are cafes, restaurants, clothing shops, boutiques and other commercial retail stores.
Demographically, the suburb's population is a mix of migrants. The latest to live in the area are refugees from Somalia and Eritrea.
Most types of housing in North Melbourne are the old Victorian terrace houses. Some are warehouse conversions and low-rise apartments. The 1990s saw the conversion of many old factories and warehouses into loft-style apartments. Eventually, medium size apartments were built starting in the year 2000.
In terms of accessibility, the suburb has three major roads namely Flemington Road as well as Elizabeth and Victoria Streets. It is also serviced by several tram routes – 59 (Airport West), 57 (West Maribyrnong) and 55 (West Coburg) and a railway station is in place in the Flemington Bridge. Buses are another public transportation option.
Found this article useful?
Consider using the buttons below to share on your favourite social network.

By Wendy Chamberlain
Copyright 2014 Social Property Selling
WANT TO USE THIS ARTICLE?
You can as long as you include the following (links must be active):
Social Property Selling is the brainchild of Wendy Chamberlain, a trainer, speaker, International best-selling author and online engagement strategist who combines her online savvy with her passion for real estate to show sellers and real estate agents alike how to achieve a better price when selling a home. To receive your FREE Special Report and how-to articles to expand your real estate toolkit, visit www.SocialPropertySelling.com.
Google+
Tagged as: amenities available for families in North Melbourne Victoria, council for North Melbourne Victoria, North Melbourne, public transport options North Melbourne Victoria, recreational options in North Melbourne, residentail property types in North Melbourne Victoria, shopping options for North Melbourne Victoria, Social Property Selling, suburb, suburb of North Melbourne, Victoria Street, Victorian terrace houses, Wendy Chamberlain