Already using Social Media? Follow
Social Property Selling
for the latest about new features, tips and tricks when it comes to real estate and social media.
Latest data from realestate.com.au showed that properties in Fitzroy North were the most in demand in the last quarter of 2013. The others in the top 10 list that attracted the most number of people were Wantirna, Bulleen, Blackburn North, Ashwood, Chadstone, Ormond, Ringwood East, Sedon and Burwood East.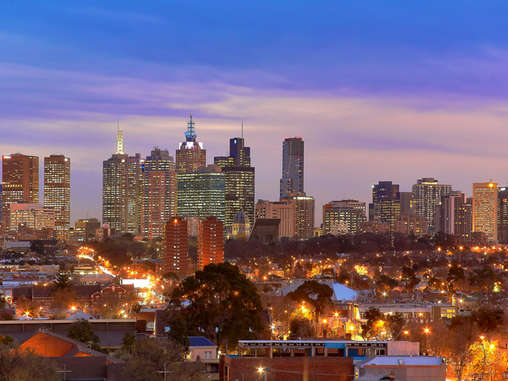 Fitzroy North showed a big improvement climbing up from the fourth position to the top spot. Wantirna also made a big leap moving from the fifth spot to the second position.
Among the areas in the list, only Chadstone maintained its position in the sixth spot.
Paul Lunardi, Managing Director of Nelson Alexander said he already expected Fitzroy North to take the top spot as it was very popular among potential buyers. He said the location normally attracts different types of buyers ranging from the first, second and third time buyers. The types of homes they're looking for also vary from Victorian-style properties to double fronted and double story terrace residences.
Certain factors were attributed to the Fitzroy North's popularity. These include its close proximity to the city, hospitals and universities as well as the tranquil environment it provides to potential buyers.
Lunardi expressed optimism that this high confidence will continue this year despite the record supply of homes on the market. He pointed out that the clearance rates were steady and the results remained solid.
The areas that made it to the Top Sellers' Markets list are those that attract more buyers in the previous months. Victorian State Manager Ben Auchettl revealed many buyers find time to research about areas they're most likely to purchase a property in using the tools provided on the realestate.com.au website.
Found this article useful?
Consider using the buttons below to share on your favourite social network.

By Wendy Chamberlain
Copyright 2014 Social Property Selling
WANT TO USE THIS ARTICLE?
You can as long as you include the following (links must be active):
Social Property Selling is the brainchild of Wendy Chamberlain, a trainer, speaker, International best-selling author and online engagement strategist who combines her online savvy with her passion for real estate to show sellers and real estate agents alike how to achieve a better price when selling a home. To receive your FREE Special Report and how-to articles to expand your real estate toolkit, visit www.SocialPropertySelling.com.
Google+
Tagged as: Fitzroy North of Victoria, housing types, realestate.com.au, Social Property Selling, top 10 list of sellers' market, Victoria suburb, Wendy Chamberlain