Already using Social Media? Follow
Social Property Selling
for the latest about new features, tips and tricks when it comes to real estate and social media.
Preston is one of Melbourne's suburbs situated 9 kilometers north of the central business district (CBD). The area with a population of 29,925 as of 2011 belongs to the local government area of the City of Darebin.
It was during the so-called Melbourne land boom sales in the late 1830s when parcels of land ranging from 300 to 1,000 acres in Preston were all sold.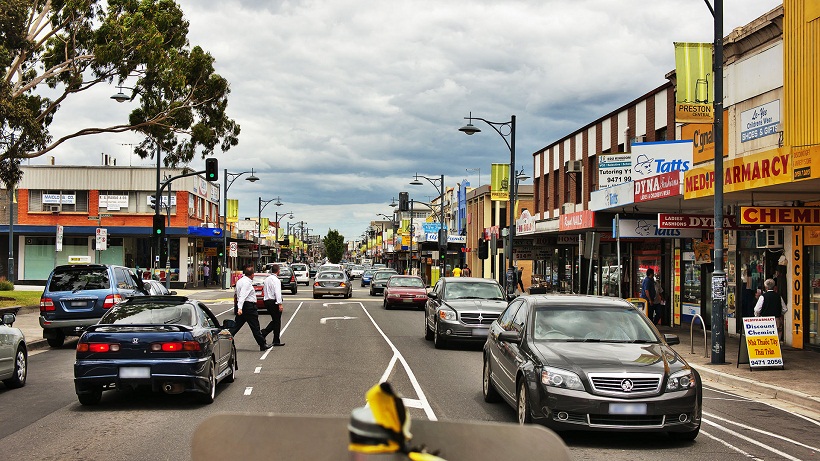 By 1841, the first permanent white resident in the area arrived. His name was Samuel Jeffrey who gave Preston's first name Irishtown.
Through the years, businesses were opened in the area some by immigrants from England. In fact, they were responsible for giving the name Preston which they took after a small village in Sussex England.
Initially, Preston's economy depended on farming, dairying and market gardens particularly for fertile lands. Pottery and brick making were also noted at that time and by 1862, a bacon-curing factory was set up. Eventually, more factories were built in the area not only for hams and bacons but as well as for tannery.
Preston's population went up to 200 around the 1860s and by then, five hotels were already in place.
The area's first public transportation became a reality in 1889 in the form of the rail line. Servicing Collingwood and Whittlesea, the rail line passed through Preston and set up several stations.
It was also at this time when Preston was promoted as a residential area. Its population then further increased to 3,600.
Preston experienced urban development in the 1920s due to a number of factors. Firstly, direct rail link was established between Collingwood and Flinders Street in 1904. Secondly, a tram line was built linking Melbourne and the city. Other developments that took place were the electrification of the area, the establishment of primary and high schools.
Preston is a large suburb that got proclaimed as a city in 1915. Not all residential properties in the area are on the high end. The eastern section is the cheapest with smaller homes and less attractive streets while the western part is the most expensive featuring larger homes, well maintained sidewalks, nature strips and large rows of trees.
Get more information about Preston from our infographic here.
Found this article useful?
Consider using the buttons below to share on your favourite social network.

By Wendy Chamberlain
Copyright 2013 Social Property Selling
WANT TO USE THIS ARTICLE?
You can as long as you include the following (links must be active):
Social Property Selling is the brainchild of Wendy Chamberlain, a trainer, speaker, International best-selling author and online engagement strategist who combines her online savvy with her passion for real estate to show sellers and real estate agents alike how to achieve a better price when selling a home. To receive your FREE Special Report and how-to articles to expand your real estate toolkit, visit www.SocialPropertySelling.com.
Google+
Tagged as: amenities available for families in Preston Victoria, council for Preston Victoria, Preston Victoria suburb, public transport options Preston Victoria, recreational options in Preston, residentail property types in Preston Victoria, shopping options for Preston Victoria, Social Property Selling, Wendy Chamberlain