Already using Social Media? Follow
Social Property Selling
for the latest about new features, tips and tricks when it comes to real estate and social media.
Camberwell is one of Melbourne's affluent suburbs located 10 kilometers east of the Central Business District (CBD) and part of the city of Boroondara. Its population stands at 20,029 as of 2011.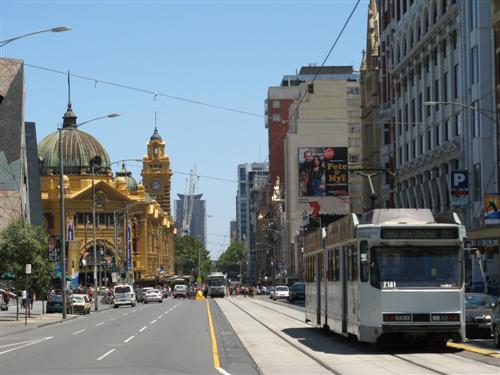 A popular part of this suburb is the Burke Road shopping strip. This area stretches 600 meters from the Camberwell junction going north.
Public transportation is available in the area. Three tram routes (70, 72, 75) converge here and a railway station along the shopping strip is also in place. The railway service covers the areas of Belgrave, Lilydale and Alamein. Buses also pass through Camberwell.
The suburb was named by an early settler who was then reminded of London's Camberwell district.
Originally an agricultural land, the suburb today features mostly commercial areas particularly near the Burke Road precinct. Neighboring areas include East Camberwell, Hartwell, Riversdale and Willison. Prospect Hill is the oldest part of Camberwell.
Residential properties here are a mix of the traditional and modern. Many houses in the suburb are of Victorian and Edwardian types. Home prices in the city of Boroondara are above the metropolitan median. Housing in the Prospect Hill, however, are higher than the median.
Camberwell is ideal for families in the higher income level owing to the high cost of living in the suburb. The above average cost of living in the area is justified by the presence of complete amenities, restaurants, transportation, parks and other recreation facilities, high performing schools, shopping district, safe streets and higher resell value.
Found this information useful?
Consider using the buttons below to share on your favourite social network.

By Wendy Chamberlain
Copyright 2013 Social Property Selling
WANT TO USE THIS ARTICLE?
You can as long as you include the following (links must be active):
Social Property Selling is the brainchild of Wendy Chamberlain, a trainer, speaker, International best-selling author and online engagement strategist who combines her online savvy with her passion for real estate to show sellers and real estate agents alike how to achieve a better price when selling a home. To receive your FREE Special Report and how-to articles to expand your real estate toolkit, visit www.SocialPropertySelling.com.
Google+
Tagged as: amenities available for families in camberwell victoria, Burke Road shopping strip, Camberwell suburb information, council for camberwell victoria, Melbourne's affluent suburb, part of the city of Boroondara, public transportation options for camberwell victoria, residential property types in Camberwell victoria, shopping options for camberll victoria, Social Property Selling, Wendy Chamberlain