Already using Social Media? Follow
Social Property Selling
for the latest about new features, tips and tricks when it comes to real estate and social media.
Albert Park is a Melbourne suburb about three kilometers south of the Central Business District. With a population of 5,955, this suburb covers the area from St. Vincent Gardens up to Beaconsfield Parade and Mills Street.
For 17 years now, Albert Park is famous for the Australian Grand Prix.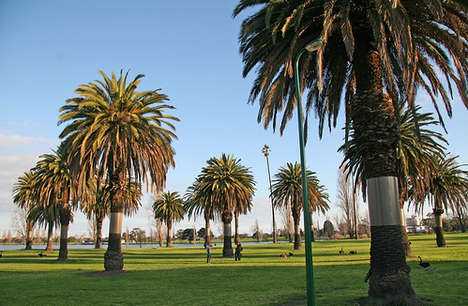 The indigenous Australians were the first inhabitants of the area dating back to 40,000 years ago. At that time, the place was still home to swamps and lagoon.
The suburb was named after a public park that was put up in 1864 in honor of Prince Albert, the consort of Queen Victoria. Today, the park is managed by Parks Victoria.
A major part of the suburb is the Albert Park Reserve where the Melbourne Grand Prix Circuit can also be found. It covers 225 hectares of parkland that boasts of barbecue facilities, playgrounds, trails and water activities. But other than the reserve, a long beachfront and a lake are also in the area. The lake area normally attracts runners, cyclists and locals who want to take a leisurely stroll whenever they want to.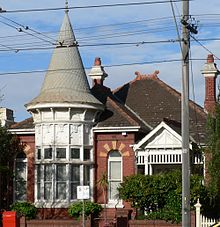 Housing structures in Albert Park are mostly the Victorian terrace and semi-detached types. Some are the Edwardian housing type. A great number of residential areas are in heritage overlays (HO) which form part of a local government planning scheme to protect their characters.
In terms of accessibility, several tram lines are now in operation and service Albert Park. They service tram route 1, tram route 96 and tram route 112. Bus services are in place while bicycle lanes are situated along the beach and Canterbury Roads.
Found this information useful?
Consider using the buttons below to share on your favourite social network.

By Wendy Chamberlain
Copyright 2013 Social Property Selling
WANT TO USE THIS ARTICLE?
You can as long as you include the following (links must be active):
Social Property Selling is the brainchild of Wendy Chamberlain, a trainer, speaker, International best-selling author and online engagement strategist who combines her online savvy with her passion for real estate to show sellers and real estate agents alike how to achieve a better price when selling a home. To receive your FREE Special Report and how-to articles to expand your real estate toolkit, visit www.SocialPropertySelling.com.
Google+
Tagged as: Albert Park, Albert Park lake, amenitites available in Albert Park Victoria, Australian Grand Prix, central business district, council for Albert Park Victoria, indigenous Australians, Melbourne suburb, park reserve, public transport options for Albert Park Victoria, recreational options in Albert Park Victoria, residential property types in Albert Park Victoria, shopping options in Albert Park Victoria, Social Property Selling, Wendy Chamberlain