Already using Social Media? Follow
Social Property Selling
for the latest about new features, tips and tricks when it comes to real estate and social media.
The Reserve Bank of Australia (RBA) has dropped the cash rate by 25 basis points today to 2.5% ushering in a new modern day low.
In what some homeowners will see as an early election gift, the weakest annual retail sales growth in 50 years has seen the Reserve Bank ignore the forthcoming election to cut interest rates in an attempt to boost the faltering economy.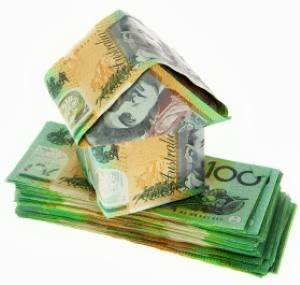 Banks and mortgage lenders have been quick to pass on the full Reserve Bank rate cut, with NAB, CBA and Westpac passing on the rate cut in full. The ANZ Bank is yet to make a decision until the board meets on 9th August.
The National Australia Bank was the first to action today's rate, cutting its standard variable home loan rate by a quarter of a percentage point to 5.88 per cent from August 12.
Westpac cut its standard variable rate by 0.28 per cent, effective from August 19, going beyond the 0.25% announced today by the RBA.
CBA cut both its Standard Variable Home Loan and its Residentially-Secured Better Business Loan by 0.25 per cent, effective from August 14.
By cutting official interest rates by 0.25 percent, this delivers a $45 cut to the average monthly mortgage payment for home owners with $300,000 home loan.
What are your thoughts? Do you think cutting interest rates will result in a boost to spending, shore up the economy and boost consumer confidence?
Leave a comment below.
Found this article useful?
Consider using the buttons below to share on your favourite social network.

By Wendy Chamberlain
Copyright 2013 Social Property Selling
WANT TO USE THIS ARTICLE?
You can as long as you include the following (links must be active):
Social Property Selling is the brainchild of Wendy Chamberlain, a trainer, speaker, International best-selling author and online engagement strategist who combines her online savvy with her passion for real estate to show sellers and real estate agents alike how to achieve a better price when selling a home. To receive your FREE Special Report and how-to articles to expand your real estate toolkit, visit www.SocialPropertySelling.com.
Google+
Tagged as: albert park real estate, blackburn south real estate, bulleen real estate, carlton real estate, fitzroy north real estate, interest rates, mckinnon real estate, Melbourne, melbourne real estate, mont albert real estate, ormond real estate, property owners, RBA cuts interest rates by 25 basis points, RBA cuts interest rates to 2.5%, real estate, real estate agents, Reserve bank drops interest rates to 50 year low, Social Property Selling, Surrey Hills, surrey hills real estate, Toby Parker, Victoria, wantirna real estate, Wendy Chamberlain