Already using Social Media? Follow
Social Property Selling
for the latest about new features, tips and tricks when it comes to real estate and social media.
Surrey Hills, a suburb located 12 kilometres east of the Melbourne CBD, has been revealed yet again as Victoria's hottest suburb, according to data released by realestate.com.au.
Dominating the realestate.com.au top sellers' markets, Surrey Hills has maintained it's first position as Victoria's hottest suburb for the second quarter.
A leafy suburb in the City of Whitehorse, just over 16,800 people call Surrey Hills home. The median house price is $1,000,000 whilst for apartments, the median is $570,000.
According to quarterly data collated by realestate.com.au, the top ten Victorian suburbs by the highest nuymber of people searching on the site are:
Surrey Hills (13Km to CBD; pop. 16832; Median Houses $1,000,000 / Units $570,000)
Fitzroy North (4Km North East of CBD; pop. 9430; Median $793,000 / $618,000)
Wantirma (24Km South East of CBD; pop. 31889; Median $510,000 / $420,000)
Blackburn South (16Km East of CBD; pop. 27564; Median $628,000 / $508,000)
McKinnon (12Km South East of CBD; pop. 17630; Median $905,000 / $631,000)
Albert Park (4Km South of CBD; pop. 9499; Median $1,245,000 / $500,000)
Bulleen (12Km North East of CBD; pop. 10590 ; Median $702,000 / $460,000)
Mont Albert (12Km East of CBD; pop. 16832; Median $1,038,000 / $550,000)
Carlton North (4Km North of CBD; pop. 8308; Median $917,000 / $467,000)
Ormond (13Km South East of CBD; pop. 17630; Median $862,000 / $427,000)
Fitzroy North remains in high demand, being just 4 kilometres North East of the Melbourne CBD, moving from third place to second over the last three months.
New additions to the list for the quarter are Wantirna, Albert Park, Blackburn South, McKinnon and Ormond.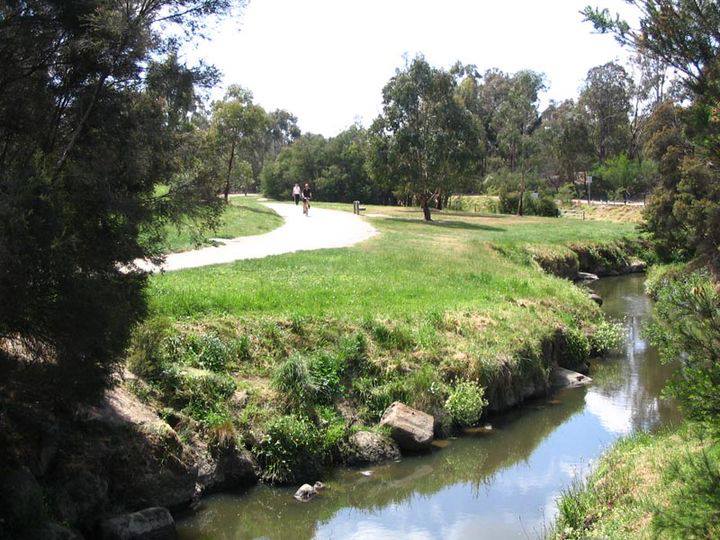 Toby Parker from Hocking Stuart in Balwyn confirmed the popularity for Surrey Hills is still strong, due to some key factors important when considering buying:
"There are terrific schools in the area and it is close to a train line which is important. There are some great cafes and community amenities in the area."
"The suburb itself is relatively tightly held and purchasing in the area can be quite competitive", said Parker.
As has been seen in other Melbourne suburbs in 2013, at a time of year that is traditionally quiet for property, this year has been different.
Mr Parker suggests that low interest rates are resulting in a lack of stock on the market, with buyer demand on the increase, resulting in a decrease in the time properties remain on the market for sale.
"Days on market are down and sellers who list their property now are definitely seeing the benefit of increased buyer interest", he said.
What are your thoughts? Do you think now is the right time to sell? Leave a comment below.
Found this article useful?
Consider using the buttons below to share on your favourite social network.

By Wendy Chamberlain
Copyright 2013 Social Property Selling
WANT TO USE THIS ARTICLE?
You can as long as you include the following (links must be active):
Social Property Selling is the brainchild of Wendy Chamberlain, a trainer, speaker, International best-selling author and online engagement strategist who combines her online savvy with her passion for real estate to show sellers and real estate agents alike how to achieve a better price when selling a home. To receive your FREE Special Report and how-to articles to expand your real estate toolkit, visit www.SocialPropertySelling.com.
Google+
Tagged as: albert park real estate, blackburn south real estate, bulleen real estate, carlton real estate, fitzroy north real estate, interest rates, mckinnon real estate, Melbourne, melbourne real estate, mont albert real estate, ormond real estate, property owners, real estate, Social Property Selling, Surrey Hills, surrey hills real estate, Toby Parker, Victoria, wantirna real estate, Wendy Chamberlain