Already using Social Media? Follow Social Property Selling for the latest about new features, tips and tricks when it comes to real estate and social media.

It's the question everyone looking to invest in real estate wants to know – where should they invest their money?
Irrespective of what the market is doing, be it favouring buyers or sellers, it always comes back to the fundamentals. Is where you're looking to invest a great investment for the long term?
So when it comes to picking the next boom town, how do you spot it?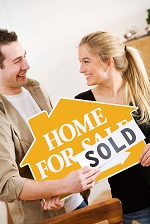 The secret is to follow the Big Boys.
Where are the big companies spending money? Where is the government channeling funds and allocating budgets to build better roads, community facilities like schools and create transportation hubs?
Governments and large companies allocate huge sums of money to researching demographics and population trends. They are constantly looking for the next place to establish a presence. Their opportunity can be your opportunity.
So what do you look for?
Where is the next Home Depot or Bunnings Warehouse being built? Take a look at their website to find out where they planning on building the next store or warehouse
Child Day care centres. Where are the major Child Day care and Learning centres looking to establish their next facility?
Fast food chains. Does your target area have a KFC, Walmart or McDonalds? Is one on the way?
Grocery Stores and Supermarkets. Are Coles or Woolworths planning on moving into the area? Is there a Farmer's Market planned?
Where is the local authority planning to open a new bus depot or train station? Are any major freeways planned?
Are government authorities spending money on upgrading shipping ports or are plans in place to expand or open a major airport nearby?
Initiatives like the Melbourne 2030 plan can give you massive insight into where a government plans to channel funds. And where the government is spending money is usually a good indication of positive growth for an area.
If an area is earmarked for a cash injection, find out why.
Large corporations have entire departments devoted to pin-pointing where they should locate their next outlet. Their budgets are far greater than you could ever spend doing the same research and they are have more people available to compile the data.
So why not take a leaf out of their book, look, listen, then act!
Found this article useful?
Consider using the buttons below to share on your favourite social network.

By Wendy Chamberlain
Copyright 2013 Social Property Selling
WANT TO USE THIS ARTICLE?
You can as long as you include the following (links must be active):
Social Property Selling is the brainchild of Wendy Chamberlain, a trainer, speaker, International best-selling author and online engagement strategist who combines her online savvy with her passion for real estate to show sellers and real estate agents alike how to achieve a better price when selling a home. To receive your FREE Special Report and how-to articles to expand your real estate toolkit, visit www.SocialPropertySelling.com.
Google+
Tagged as: boom town, government research, property selling, real estate, real estate investing, selling a home, Social Property Selling, Wendy Chamberlain